9/9 Lørdag 21:00 You're the DJ: Tiny Dancefloor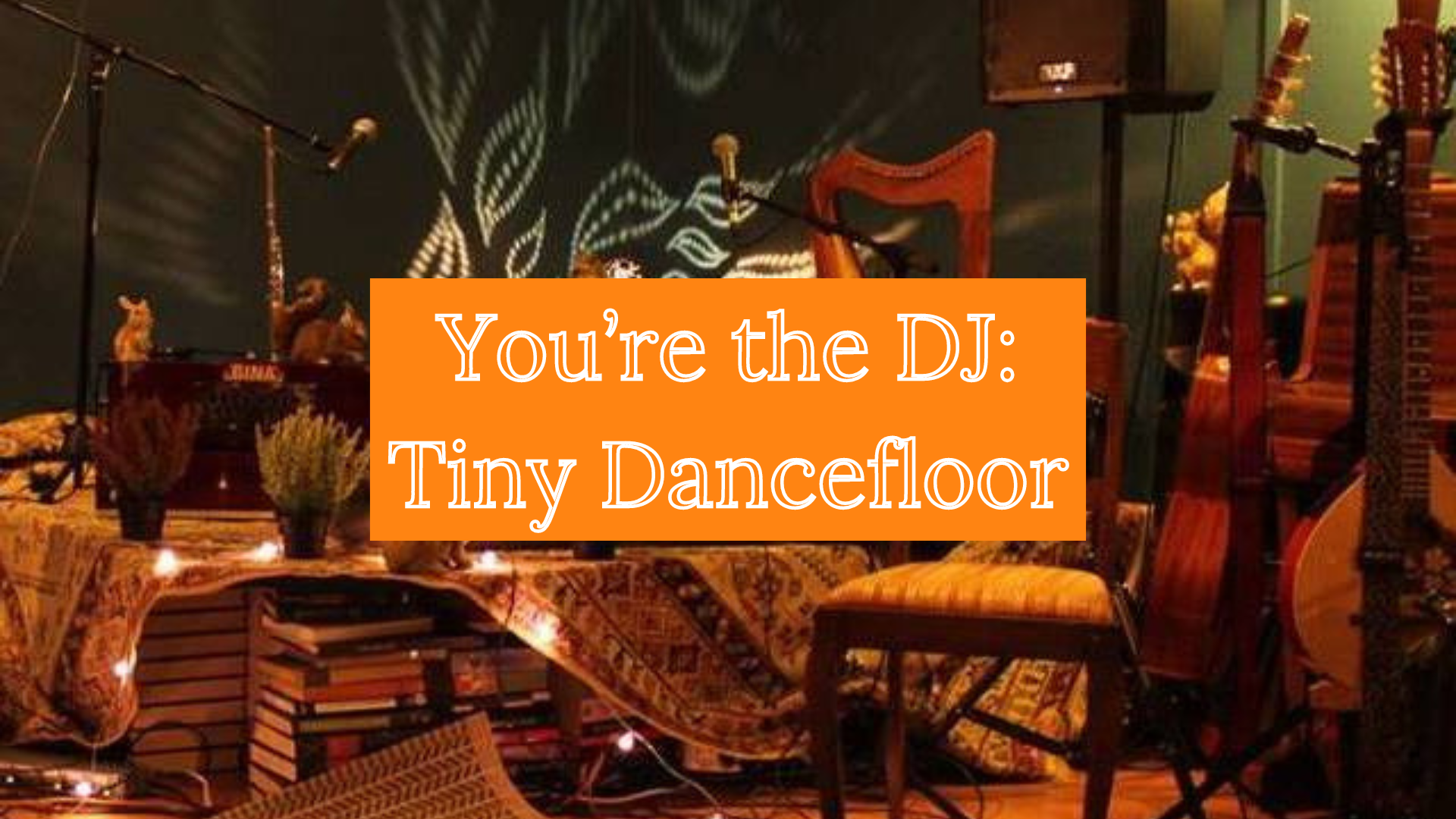 English:
Tonight you own the dancefloor!
Come and join this experimental cocreational dancefloor. You're invited to occupy the speakers. Play your favorite tunes or dive into the mystery of the soundscapes created by your fellow dancepeers.
At 21:00 the tiny dancefloor will emerge,
Welcome!

Norsk:
I kveld er dansegulvet ditt!
Bli med på dette eksprimentelle dansegulvet i samskapelsesånd. Du er invitert til å ta over høyttalerne. Spill dine yndlingssanger eller hengi deg til mysteriet av lydlandskapet som skapes av dine dansende medmennesker.
Det lille dansegulvet fremtrer kl. 21:00,
Velkommen!