Byttemarked: Barneklær, leker og bøker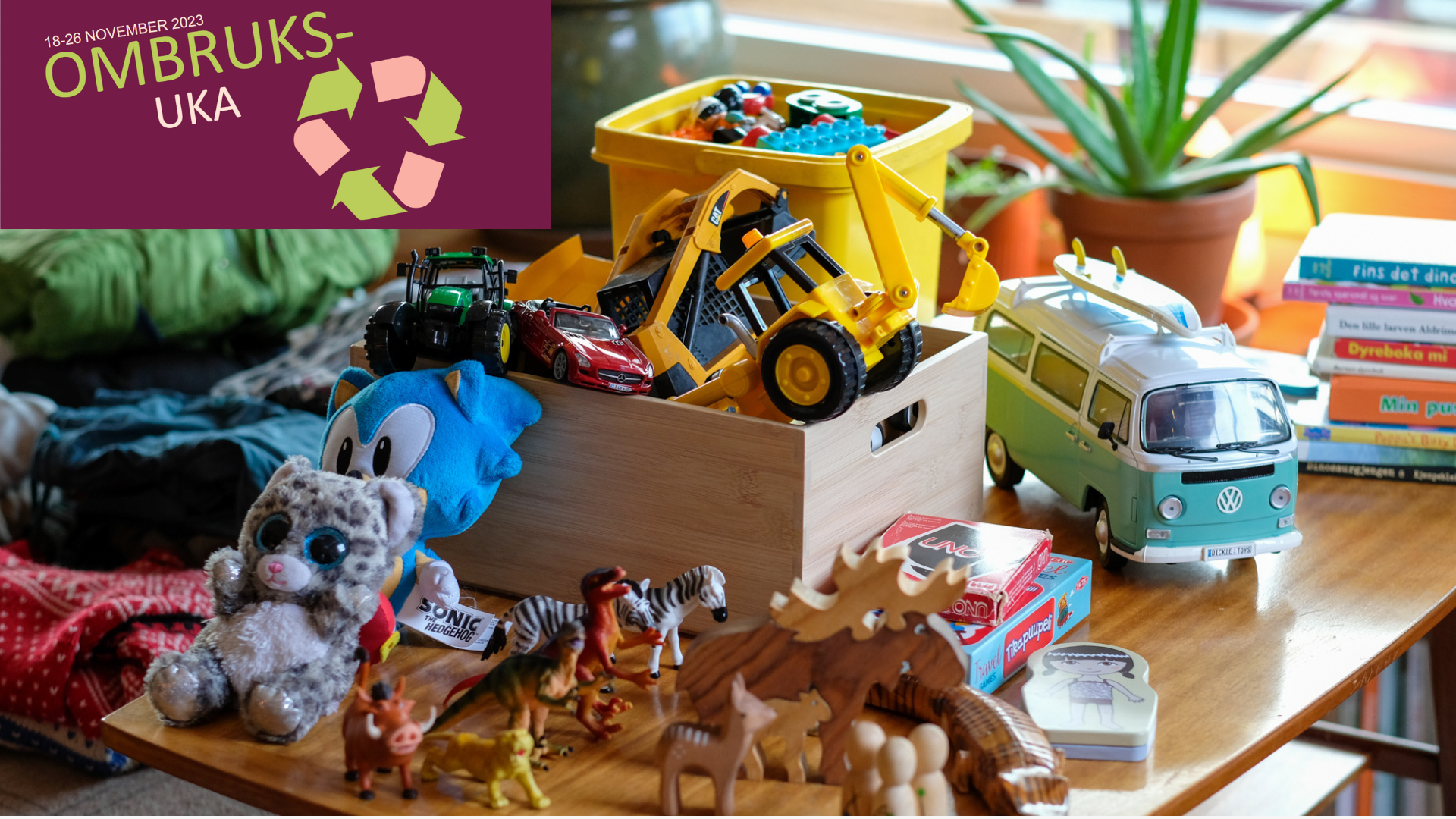 English below
Ta med barneklær og leker som du ønsker å gi videre, eller finn noe nytt å ta med deg hjem. Det er lov å kun donere, og det er også lov å kun ta :) Alle tingene legges ut på et felles sted og er gratis, så om du har ting du vil gi bort trenger du ikke å være der for å bytte det med noen direkte.
Caféen er åpen og serverer mat og drikke.
DONERING
- Ta med det du vil gi bort fra kl. 11 på Søndag. Du må gjerne ta med ting senere også, men fint å ta med så tidlig som mulig :)
- Vil du donere, men kan ikke på søndag? Da kan du komme innom på lørdag eller søndag, og legge det igjen i pose eller eske på uteserveringen til caféen.
Ta med ting i brukbar stand, som du tenker noen andre kan få glede av :)
Dette arrangementet er en del av Ombruksuka 2023 og er støttet av Trondheim kommune.
Gratishjørne
Under Ombruksuka vil det være et gratishjørnet i caféen, hvor man kan gi eller ta klær, planter og andre mindre gjenstander. Gratishjørnet blir stående gjennom hele Ombruksuka, og kan besøkes når vi har arrangement eller i våre faste åpningstider.
English:
SWAP MARKET FOR CHILDRENS CLOTHES, TOYS AND BOOKS

Bring childrens clothes and toys that you would like to pass on, or find something new to bring home. It's possible to only donate and it's also possible to take without giving something back :) Everything will be gathered in the same place and will be free, so if you have something you want to donate you don't have to be there to swap it with someone directly.
The café will be open and it will be possible to purchase food and drinks.
DONATION
- Bring what you want to donate from 11am on Sunday. Feel free to bring things later too, but the earlier the better :)
- Want to donate, but can't on Sunday? Then you can come by on friday or saturday and leave it in a bag or box in the outdoor seating of the café.
Bring things that are in an ok shape and that you believe someone else can enjoy :)
This event is sponsored by Trondheim kommune.
Free corner
During Ombruksuka there will be a free corner in the café, where you can donate or bring home clothes, plants and other small items. The free corner will be there during all of Ombruksuka and can be visited during our regular opening times and other events.
Søndag 19. November
12:00
Stammen Café & Bar
Arrangement av: Stammen Café & Bar og Ombruksuka Trondheim