Creative Writing Workshop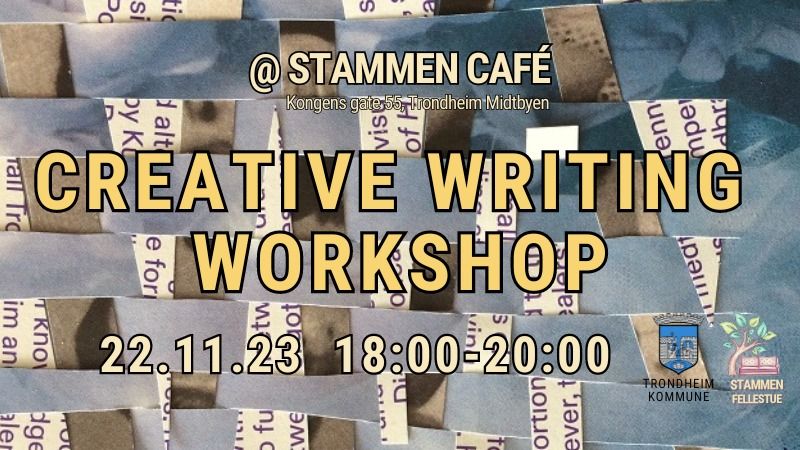 An unconventional poetic adventure through your own creative universe to push the limits of imagination in an open space of free expression !
Everyone will explore their own introspective or extrospective writing. Here, there is no judgement, no barrier, and fears are faced gently. Come off the pressure and go back with loaded soul batteries. Take a step back and breathe. Keep your child-eyes wide open. Discover the infinity of waking dreams !
The workshop is held on Wednesday 22.11.2023.
We will meet inside @Stammen Café & Bar at 18:00. Each workshop lasts for about 2 hours.
Please take contact by email for more information: creativewriting@tuta.io.
We will chat mainly in English, but texts can be written and read in whichever language you want. We will happily play with the limits of understanding.
We thank Trondheim Kommune for funding this event.
Wednesday 22. November
18:00
Stammen Café & Bar
Event by Creative Writing Workshop Trondheim