Filmvisning: MOTHERLOAD - Trondheim Sykkelkjøkken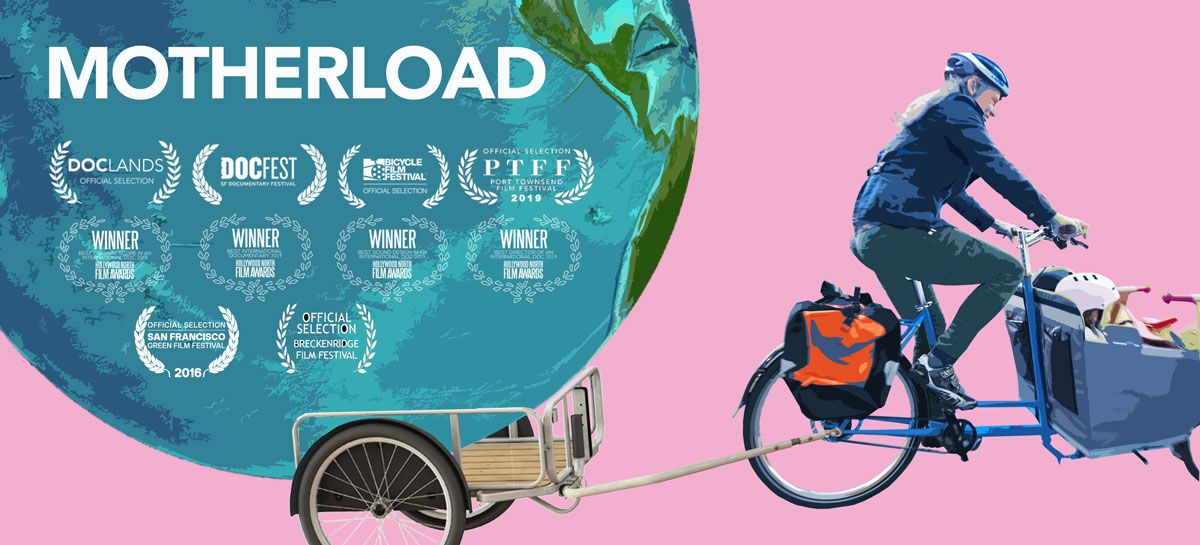 English below
Bli med Trondheim Sykkelkjøkken på sykkelfilmvisning i høstmørket!
Vi ser MOTHERLOAD, en dokumentarfilm om mødre og lastesykler og jakten på et bærekraftig liv.
Vi byr også på litt snacks til filmvisningen.
Arrangmentet er gratis, men det er begrenset med sitteplasser, så først til mølla gjelder.
Arrangementet er støttet av Trondheim kommune.
English:
Join Trondheim Bike Kitchen for a bike film night! We will be showing MOTHERLOAD, a documentary about mothers, cargobikes and the seach for a sustainable life. We will provide some snacks for the film screening.The event is free, but the number of seats are limited, so first come first served.The event is sponsored by Trondheim municipality.
About the film:
MOTHERLOAD is a crowdsourced documentary in which the cargo bicycle becomes a vehicle for exploring motherhood in this digital age of climate change. The film follows director and new mother Liz Canning on her quest to understand the increasing tension between modern life and our hunter-gatherer DNA, and how cargo bikes offer a solution. As Liz meets the people behind this push to replace cars with purpose-built bikes, she learns about the history and
potential future of the bicycle as the "ultimate social revolutionizer." Conflict arises when characters encounter cultural resistance, in particular bikelash focused on women and mothers.
MOTHERLOAD draws connections here to the struggle of cyclist Suffragettes and to women's seemingly endless fight for bodily autonomy. Ultimately, Liz's experiences as a cyclist, as a mother, and in discovering the cargo bike world, teach her that sustainability is not necessarily
about compromise and sacrifice, and that there are few things more
empowering in an age of consumption than the ability to create everything from what seems to be nothing.
Torsdag 16. November
19:00
Stammen Café & Bar
Arrangement av Trondheim Sykkelkjøkken