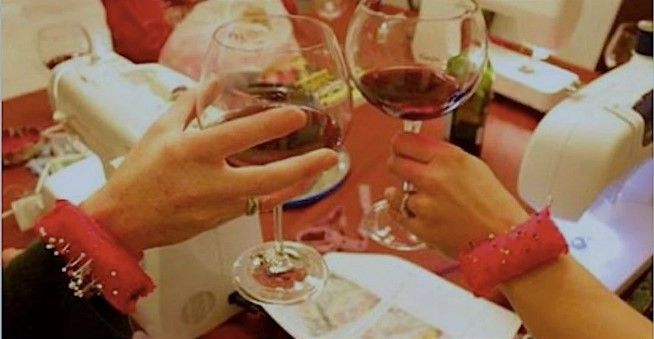 English below
Gi klærne dine nytt liv!
Lapp det hullet i den skjorta du er så glad i samtidig som du nyter en hyggelig kveld på café.
Vi stiller med symaskin og annet utstyr og kan gi enkel veiledning.
Dette arrangementet er støttet av Trondheim kommune.
Gratishjørne
Under Ombruksuka vil det være et gratishjørnet i caféen, hvor man kan gi eller ta klær, planter og andre mindre gjenstander. Gratishjørnet blir stående gjennom hele Ombruksuka, og kan besøkes når vi har arrangement eller i våre faste åpningstider.
English:
Give your clothes new life!
Patch that hole in the shirt you love so much while enjoying a cozy evening at the café.
We will provide sewing machine and other equipment, and can give simple instructions.
This event is sponsored by Trondheim kommune.
Free corner
During Ombruksuka there will be a free corner in the café, where you can donate or bring home clothes, plants and other small items. The free corner will be there during all of Ombruksuka and can be visited during our regular opening times and other events.
Tirsdag 21. November
17:00
Stammen Café & Bar
Arrangement av: Stammen Café & Bar, Stammen Fellesstue og Ombruksuka Trondheim