Yoga Nidra for Contentment and Gratitude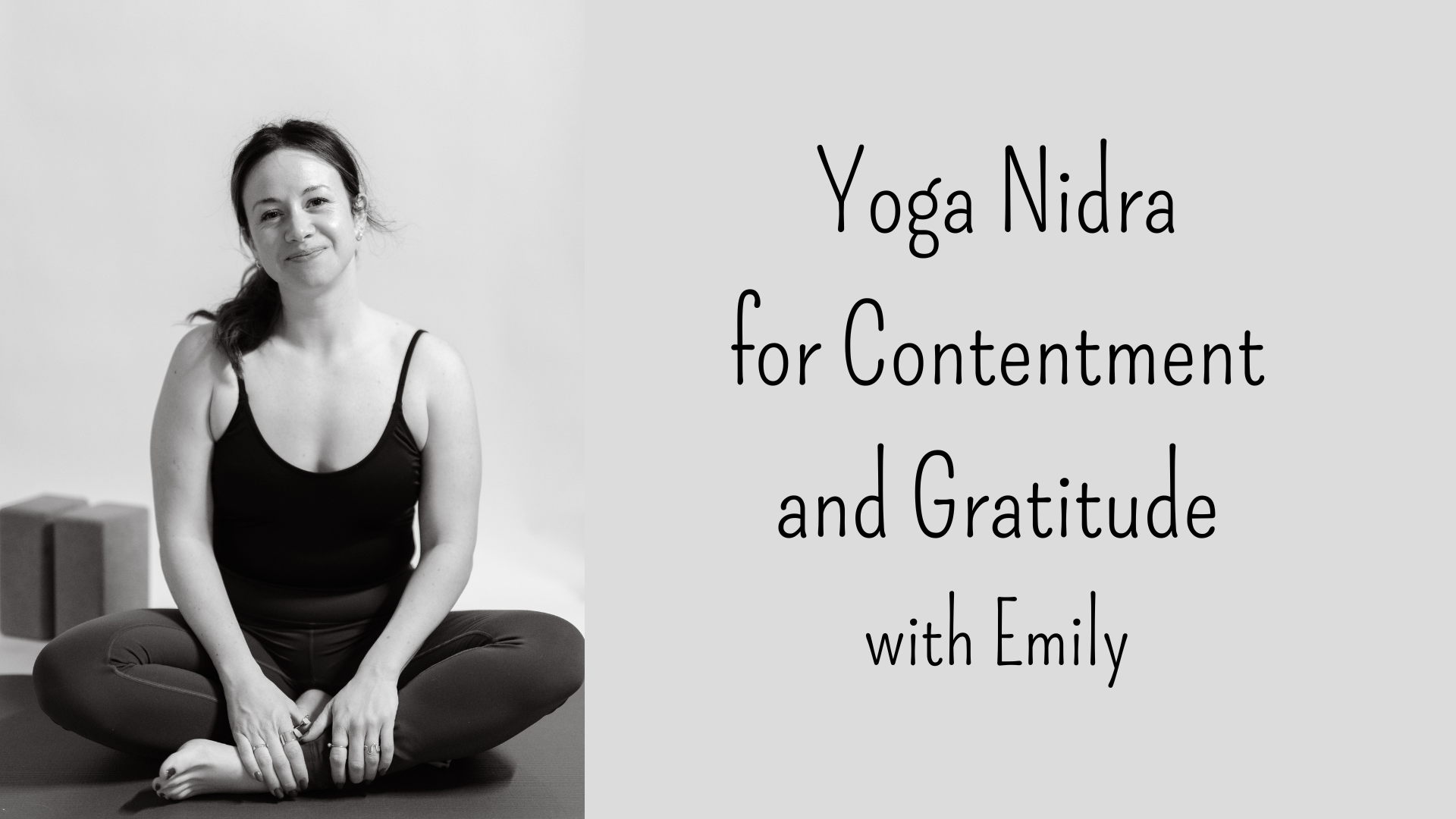 Yoga nidra for gratitude and contentment.
November is gratitude month. Gratitude is always the best medicine when life gets heavy. The practice of yoga helps to remind us to be grateful for everything, the rain, the dark, the light and love and the sometimes uncomfortable situations we may be in.
Join Emily at Stammen Café for a practice of gratitude and contentment. What does gratitude actually feel like in your body?.
Let this practice be a reminder to be grateful for our physical body, our spine and all the ways we are able to move. A gentle reminder that each breath is an act of love to yourself and that the present moment is a sweet gift that you will never have again.
In this 75 minute yoga practice we will begin by creating a calm space for our minds, put our emotions and to do lists aside.
Seated sun salutations and easy movement to help let go and enter into the space of yoga.
We will slow down, connect to our breath and let it remind us that we already have everything we are seeking.
Emily will then guide us through a 45 minute yoga nidra ( yogic sleep/guided meditation)
Yoga nidra is a meditation practice that guides the waking consciousness through observations while the subconscious mind becomes more present. We will calm the distractions of the external world and our own distractions of our minds.
This nidra practice has a focus on gratitude. A practice to remind us that we have enough, do enough and we are enough.
Whether you are an experienced yogi or have never tried before all are welcome. This class is suitable for all levels and will be practiced in a chair/ seated on the ground.
Feel free to bring your favorite blanket, a yoga mat, pillow, sweater, wool socks and join oss for yogic sleep.
Stammen is open for serving, feel free to join us before or after for a cup of tea and conversation.
To ensure enough space for all, there might be a max amount of participants, and you'll have to reserve your spot.
More info on that coming up soon.
Sunday 26. November
19.00: We open the space
19.30: We start the practice
Stammen Café & Bar
Participation is free, but we welcome donations for the Space, Stammen and spaceholder Emily <3
Event held by: Emily Schanke